Exporters Of Exquisite Indian Granites
Please Visit Us At: 23rd Xiamen Stone Fair 2023: 5th - 8th June 2023 Xiamen, China
Indian granite, known for its exquisite colours and lasting finish, acquire an attractive dimension when the finished product comes out after a meticulous processing procedure from Enterprising Enterprises, India. Founded in 1972 solely for the purpose of exporting polished granite of international standards, we at Enterprising Enterprises believe that we have the necessary experience to work around your exact expectations. The past five decades has given us much confidence to evolve as an established organization in the Indian granite industry and embark our prominence in the Global map.
With deep industry expertise, broad global material resources, and proven experience in exporting fine quality products of slabs, tiles, monuments and Projects, Enterprising Enterprises mobilizes the appropriate raw materials, dedicated and skilled workers, scheduled production, packing and logistics to commit to a business outcome. A relentless client focus and compelling value to deliver high quality products have resulted in Enterprising Enterprises achieving and maintaining a competitive edge in the marketplace. Quality which is the essence of our existence has enabled us to stand out amongst the other players in the industry.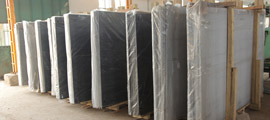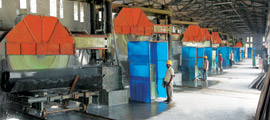 Premium Granite Products
Enterprising Enterprises offers a wide range of premium products including dimensional blocks, polished monuments, building materials such as slabs, tiles, countertops and cut-to-size in an assortment of exclusive colours.
Enterprising Enterprises is striving hard to keep up this spirit and the leadership qualities through indomitable spirit of excellence. Our every day endeavour is to remain on top while giving priceless products at an affordable price.